James Henderson tells it like it is (his sweet haircut and shirt that says "BAAD" reaffirm this fact). He impressively preaches many lessons in the following video, and I'll highlight some of them for you (you'll appreciate them more if you watch the video, because Henderson is awesome).



Lesson 1: Light repetitions, heavy weights
You can't get strong unless you lift heavy weights, yes. Heavier weights are necessary for structures to adapt and to neurologically get used to handling heavy weights. And light reps. Yeah c'mon.

Lesson 2: Thank you very much.
Be nice to everyone, even if you're a big, imposing figure.

Lesson 3: Take your time, and do it right.
Be patient with strength training. Over time, you won't need "all that fancy stuff like shirts and drugs". It's easy to say if you're a massive human being, but exhaust solid training before reverting to other means.

Lesson 4: If you take shortcuts, you get short responses.
"We believe in workin' for what you get, ya know, ain't nothin' gonna be givin' to you."

Lesson 5: "Why play with little change when you can go for the big dollars?"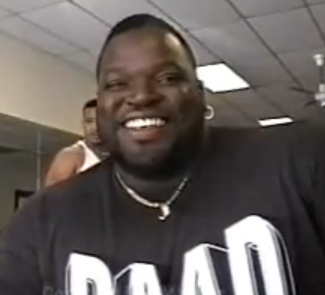 Lesson 6: Be positive about your workout.
James requests 405 on the bar (to bench with), and says, "Gonna have a good workout today. A powerful workout." There's not doubt in his mind he's gonna move some weight.

Lesson 7: Respect your warm-ups.
Watch James bench 405 for a few reps, then go back and watch him bench 225. They don't look that different, and it's because he reps out the light weights the same way that he'll rep out the heavier weights. Respect your warm-up sets. At the very least you won't expend any unneeded energy on lighter weights because of bad form, and you'll establish solid motor pathways.

Lesson 8: Blow off some stress.
Training can be a sufficient outlet for stress. It's probably preferable to murder.

Lesson 9: Call out your spotters.
If they aren't doing their job, accuse them of being drunk.
(See 5:30 of the video. Might be the best part.)

Lesson 10: The Zone is a delicate place, and it requires good people and a good environment.
Pretty self explanatory. This is why there are a lot lifters who opt to train in their garage instead of the local fitness gyms.

Lesson 11: Speed.
Think speed on all of your lifts and it will make it feel faster, even on the heavier lifts. James did 500 for 6 reps while thinking "speed", and THEN he bumped on up to 600 for a triple. His focus at 500 was to move the weight fast. Moving a weight fast will increase the number of muscle fibers that are innervated, so James is on the right track.