We're at the end of a long weekend where most people party, drink, and generally enjoy having Monday off. In the past, I routinely made the point that the way to memorialize service members who have died is to live as honorable a life as possible. But this year I'd like to add to that, because I'm not quite sure having parties is how everyone would celebrate the death of their own family members.
Regardless of your political view on war, the recent wars, or the military itself, this is a day to acknowledge both a sacrifice and the reason for it. Most of the time, when a young person swears to defend the Constitution of the United States of America via military service, they are doing so because they believe they are serving their country. Our "country" includes the people in it. A service member knowingly makes a decision that reduces their freedom in hopes that it benefits the country and the people who exist in it.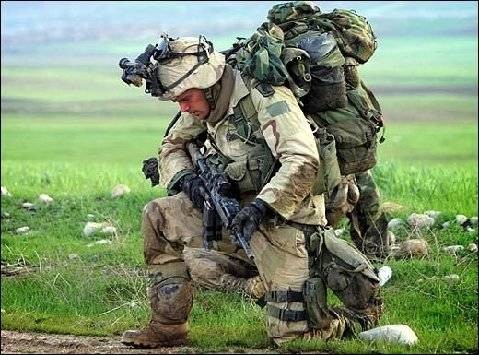 While it's true a service member has chosen their path of their own volition, it doesn't mean the sacrifices are not multiple and varied. They are told how to look, what to wear, and what to do. They are often sent on training trips away from their family, and the silly bastards in the combat arms are subjected to a litany of annoying discomfort, pain, and environmental duress. Other trips take them overseas, and at times those trips are in third world countries and war zones. And if it wasn't enough being away from family, freedom, and the United States of America, people die. And if they don't die, they are exposed to things physically and emotionally that will affect them throughout their lives: chemicals in the air, burn pits, horrible food, TBIs, sleeping on cots, and generally getting worn down from all of it while carrying 50 to 100 pounds of gear on a regular basis.
Children miss their parents, relationships end, and hearts break for one reason or another. And suicide rates remain high.
It's not all shit and death, but it's not waving flags and barbecue. Love or hate the military, my point is the people who do it believe they are doing it for you. For everyone. And themselves. And they would die for you to maintain the right to criticize it. And they do. And you don't know their names. And that's okay, because nobody wants a pat on the back.
So, if you use Memorial Day for drinks and parties, just take a moment to acknowledge the masochistic decision to serve the country we all enjoy. And then please get back to living honorably.