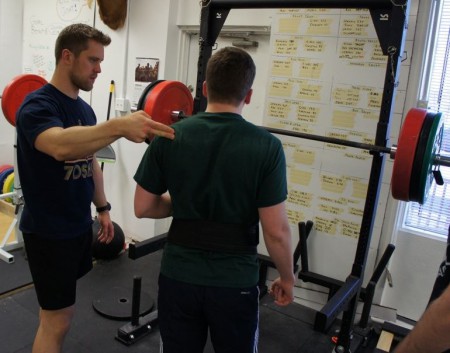 The next 70's Big Seminar is scheduled for January 5th and 6th, 2013 at CrossFit Annandale near Washington DC (here is the information/purchase page) and consists of the Lifting Seminar on Saturday and the new Mobility and Programming Seminar on Sunday. This seminar weekend is significant for a few reasons.
1. I'm polishing and adding new material, particularly the mobility stuff. Day #2 now includes a Mobility portion prior to the lectures. Day 1 consists of attendees getting coached in lifting and Day 2 consists of a 'mobility workshop' in the morning and 'how to program' lectures for the rest of the day. Saturday's lifting portion will provide the same coaching, but will have focused points of emphasis in a way that lets the attendee take them home to implement in coaching or training  The mobility portion will feature material that I haven't ever taught on the site or in seminars. The programming lectures are being reworked and improved (I constantly work on the material with each seminar I do, but this is an overhaul to present it differently).
2. This is the last seminar I'll be doing for a while. This means that east coast folks on the fence about attending should make a point of getting a spot.
3. The seminar will be filmed. I don't think this changes the experience for the attendee; if anything it elevates the level in which information is presented and taught (I'm already working on the material).
This seminar will be the best one I've ever done, so I hope you can make it. We always have a fine meal on Saturday evening (location undecided, but it's been all you can eat Korean BBQ in the past) and CF Annandale has increased in size since the last seminar. If you have attended a seminar in the past, you're eligible for a discount assuming you purchase both days (just shoot me an e-mail with "SEMINAR" in the subject).