A few guys were recently asking questions about linear progressions in the comments. The discussion even got so specific guys were saying, "I like the Greyskull LP better than Starting Strength." I find this distinction trivial, because 100% adherence to a program is not necessarily a good thing. The "cookie cutter approach" would state that a given program should be implemented with everyone or with a person in a specific group (i.e. a "novice"). Being a cookie cutter trainee and blindly following a program may not be optimal.
Perhaps internet readers are pressured into adhering to a specific program. Maybe it represents a devotion to the person who created the program. For example, Mark Rippetoe had to shout, "Do the fucking program," because there were former bodybuilders, CrossFitters, or non-lifters who would try to add or change too much to the Starting Strength linear progression that it no longer was a simple strength progression with barbell movements. That "do the program" message was probably necessary around 2008 and 2009 because it was irritating to see people not making progress and asking why, or maybe even doing something that was no longer 'Starting Strength' and still calling it by that name.
My perception is that lack of adherence to a program doesn't happen much anymore. Perhaps Rip influenced that by convincing people to just do Starting Strength like it's listed, but CrossFit had to have helped too. CrossFit started as a, "Just do whatever workout shows up on this home page," kind of thing. As many of us in the CF community realized that strength training needed to play a predominant role to increase performance or be better at CrossFit, various gyms started programming their own stuff. These gyms became popular and other people "followed their programming". Let's ignore the fact that a good program is tailored to an individual, so programming for an entire gym — or thousands of people — is not specific and inherently not optimal. The result is that hard training folks have gotten in the habit of "following" programs.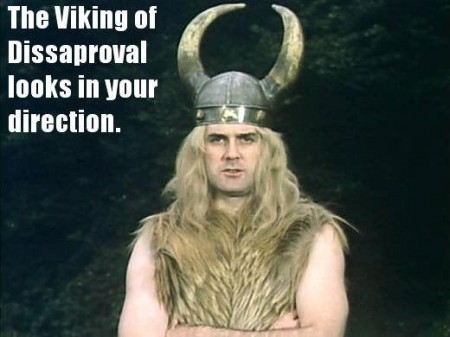 But programming is not intelligently putting exercises in a weekly schedule. Programs featured online usually have a goal — aiming for strength, power, and conditioning — but without the context of the population it remains a schedule on a calendar. Sure, some guys can put some Olympic lifting, some strength training, and not-retarded looking conditioning workouts and get results — many things can work. But true programming is what works optimally for the person doing it. 
I get comments, messages, and e-mails from CrossFitters asking, "What is the 70's Big program? I can't seem to find it." There isn't a 70's Big program. I may have what I call a "strength and conditioning" program or The Texas Method (and advanced), but there is not a single program that people come to this site to do. Why? Because I actually program. I take into account the person's current state of adaptation (which includes their body type, age, nutrition, recovery, injuries, current or past programs, etc.) along with what they need and want (i.e. goals). From there I devise a plan for someone to accomplish those goals.
There are existing programs that work well for a type of person. For example, linear progressions work with 'novices', Texas Method stuff works with 'intermediates', 5/3/1 works with 'intermediates' or 'advanced lifters' who want or need to avoid volume. Factor in the desire or need to do conditioning and it can complicate the application of these programs.
But this isn't about my ability or difference in programming. It's not about what coach or program is good or bad. It's about the type of program you select and how you implement it. Instead of thinking of "doing a program", think about "using a program". Programs are not indentured servitude where the user cannot tweak it for their goals; a program is an outline, a tool, to use to accomplish your goals. 
Let's assume a person who decides to use the Starting Strength program. Unless you are in your late teens or early twenties, it's likely that squatting 3 times a week in a linear progression (i.e. increasing the weight every session) will be too much work. Does that mean you have to "switch programs" to something like the Greyskull LP? No. Just stop fucking squatting 3 times a week. And if you want to deadlift on Wednesday and squat Monday and Friday, does that make it the Greyskull LP. No, it's just arranged similarly.
Use programs as a template or foundation for structuring your training. Pay attention to the good and bad in a program, or more specifically what is helpful or not to you. For example, if you are weak on the bench and press and you are making progress from alternating them each training session, then you don't need to drop them for weighted dips or push-press. But eventually just alternating the bench and press won't be enough to continue progress. Another example is that the stock Starting Strength template would have you deadlifting every other session. If you've never lifted before and are weak, then this will be fine for 8 weeks or so. But eventually the frequency will need to drop to deadlifting once a week.
If I were structuring a generic novice's training, their program would modify every 4 to 8 weeks to accommodate their progression. Since I'm not programming for all of you individually, you need to understand that you are allowed to make tweaks — it's your program after all. Just don't be stupid with your changes, and, as I stress in the Texas Method e-books, just make one small change at a time in a program instead of of revamping it entirely.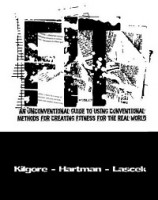 I try to teach basic principles through this website, but you can learn a lot about programming by reading the Texas Method books or FIT (which is basically a manual on programming strength and conditioning). I honestly feel that reading both Practical Programming and FIT creates an excellent foundation on how to program (and not just because I authored one and know the authors of the other).
It's hard to wade through bullshit online, but try and take advice from people that not only have success with their programming, but regularly teach and challenge your knowledge of it. Develop a working understanding of physiology and how it adapts to training stress. Consider the stress/adaptation relationship when looking at your own programming. And for gods' sakes, don't feel like you're trapped in a program.