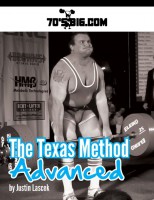 The Texas Method: Advanced
The newest book in the 70′s Big arsenal is finally here!
Click here to learn more.
The Texas Method: Part 1
Learn what The Texas Method is, how to transition into it, how to progress with it, and how to adapt it to sub-goals.
Click here to learn more.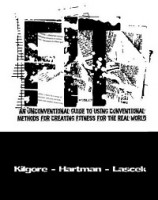 FIT
by Lon Kilgore, Michael Hartman, and Justin Lascek
Fit is a book that teaches and applies the three principles of quality fitness: strength, endurance, and mobility. Each aspect of fitness has its own chapter that reviews the history, literature, and training application to raise the individual trait. However, readers are taught how to bring "strength and conditioning" together to meet specific goals based on a trainee's characteristics. There are specific strength, endurance, and mixed modal programs to teach newbies, general fitness enthusiasts, or strength athletes important principles and programmatic variables. This is the most comprehensive fitness text ever, and each chapter is worth the price alone.
70′s Big T-Shirt Store
Visit the store.
The store is powered by SpreadShirt.com and will continuously expand (see the 70′s Big Facebook Fan Page or Twitter for updates).