PR Friday
Post your training and life PR's to the comments. If you didn't hit any, then update us on your training, ask questions, or talk about this weekend's football games.

Beard of the Day
Sébastien Chabal – French Rugby player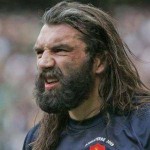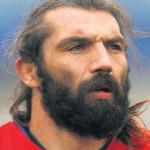 "Known for his full beard and merciless tackling his fans call him l'Homme des Cavernes – The Caveman"
Apparently he's 6'3″ and 255 with a rumored 7% body fat.
Thanks to RobE for the submission

New Shirt for the Ladies
A shirt made specifically for women is now available for pre-sale (orders will begin shipping next Friday). The Bella brand shirt is a thinner, softer cotton that form fits to the body with cap sleeves and a modest v-neck (not blatant cleavage). The shirt comes in two flavors, light and dark, and each is emblazoned with the image: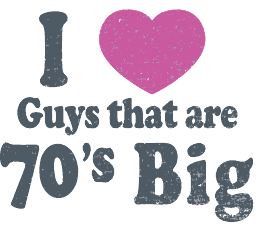 This shirt allows the affectionate women to display their preference for a delightfully muscular man in their life as well as their appreciation for 70's Big. The light shirt is baby blue with a pink heart while the dark shirt is plum with off-white font and a light pink heart.
Images displayed below are low quality. Refer to the above image for design.