Harder
Getting stronger is a process that demands that you get smarter by learning from mistakes. Sounds easy, doesn't it? You just go to the gym, have a "workout", get strong, occasionally mess up, but fix it and keep "working out"…right?
No, sir. The process of training is grueling. It can be fun when training with friends, pumping loud music, having a grand ol' time. But for most of us, we don't get that luxury. We're in a gym, a garage, or a "fitness adventure"…alone with our thoughts. There isn't anyone there to encourage crushing the first set of squats or to hit a sixth snatch in a row. Each set, each rep requires that you make a decision: "Do I give it my all here?" Doing it on every rep isn't easy.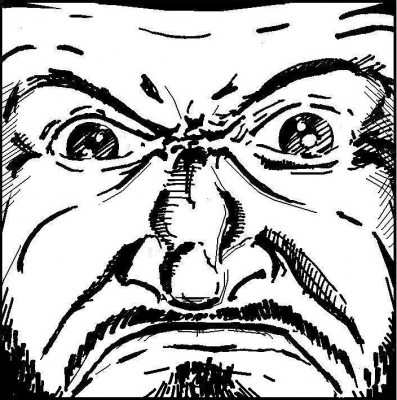 It would be pretty easy to not try. It would be easy to slack on some reps, to not bounce the hell out of a squat or not finish the pull on your cleans. Sure, it'd be easy. It'd be so easy to quit. It's much easier to quit than do something hard, so why bother?
Fuck. That. Never avoid doing something that's hard. Avoiding "hard" makes you a coward, and you can never experience or learn anything by being a coward. By convincing yourself to do something that's hard when you don't want to, you won't just grow physically. You display a quality of strength that correlates and resonates far beyond the barbell. By overcoming the difficult, that process sets you up for success. Your thoughts formulate your feelings, your feelings compose your emotions, your emotions are exhibited through your actions, and your actions define who you are. By structuring your thoughts to tackle difficult challenges, to strive towards success regardless of the obstacle, you formulate into a better person. You manifest into 70's Big.
Happy PR Friday (post PR's to comments)