Attention: Do not click refresh when ordering the tank-tops. It will send multiple orders.
 
Today is the first day of the rest of your tank top wearing life. If you read "Take Back the Tank Tops", then you're ready to express your masculinity. Behold! The 70's Big Throwback tank top: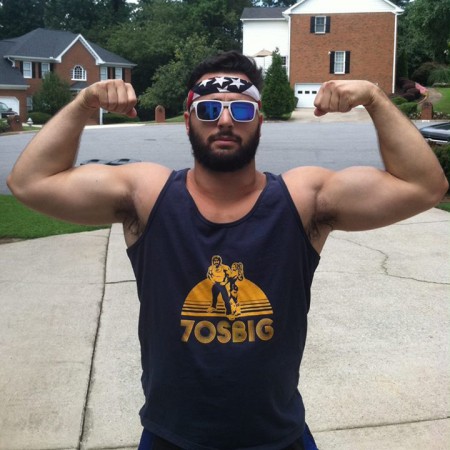 The throwback drawing is by Al Viquez, who runs Crossfit Inland Valley (you can also find the image on t-shirts at the 70's Big Spreadshirt Store). Spreadshirt didn't have any viable tank top options, so we're doing it on our own. They are 100% cotton Canvas tank tops with a high quality print job. Tank tops will be shipped via flat rate USPS with a whole lotta love.
The cost per tank is $22 plus a flat rate shipping cost of $5.60 for up to six tank tops (7 to 12 goes to $11.20 for shipping). If you have any questions, contact AC@70sBig.com. Order directly below.
click here and scroll down to the order prompt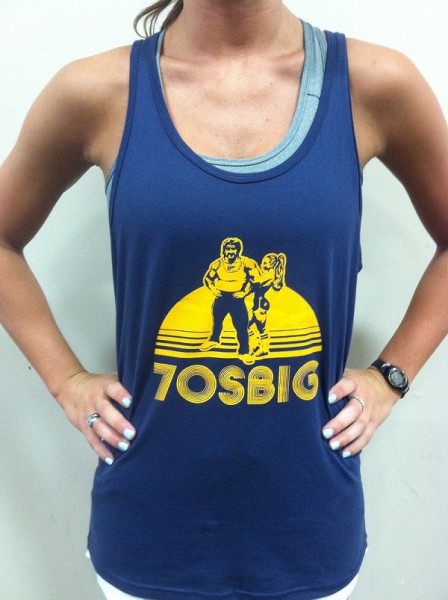 Currently there are not female specific options, but here is a picture of a 5'4″, 135 lb athlete wearing a small.
Below are random pictures of AC and his brother. They are both about 5'11", but AC is 220 lbs while Robbie is…I dunno, he just doesn't lift.
Don't forget to show them off when you get them. Give us a shout with #70sbig on Instagram!