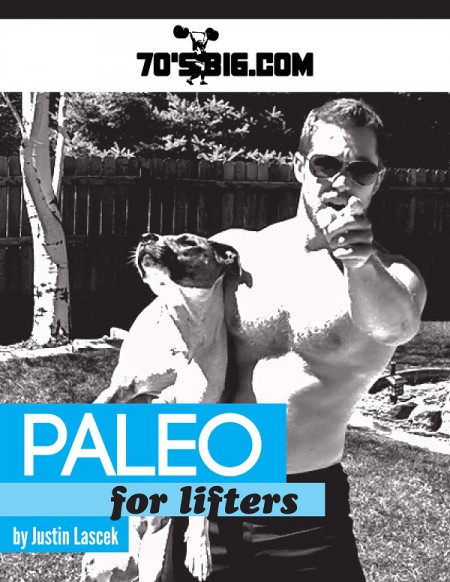 Originally I wanted to invite folks who purchased Paleo for Lifters to a chat room Q&A, but it's been hard to commit to a date and time. Instead, we'll do the Q&A here in the comments and on the 70's Big Facebook Fan Page.
For those who have purchased the book: ask any questions you thought of while reading it as well as questions that may be specific to your training situation.
For those who have not purchased the book: ask questions about the book or about general philosophy. Obviously there are over 26,000 words and 60 pages of information on the topic in the book, so if your question is covered there then I'll answer quickly and default to the book.
I'll answer questions throughout the week.
Click here to buy the book.