Here it is – AC's final installment on coaching the big lifts (and the press). There's been a great response so far, so if you enjoyed this series, leave a note and ask for some more. I'm pretty sure it'll be better than the sequel to Lonesome Dove. 
The Squat, the Bench, and the Press are all out of the way now. The Deadlift is the last to talk about, for now. Hopefully up to this point the posts have been simple and clear enough for you guys to get a good base concept of "How-To." There are many ways to teach a Deadlift and tons of cues you can use, so this is not meant to be a definitive guide to strictly follow. Take what you find informative and use it. Like the other articles I have written, I aim to make this easy to understand. With that said, we can get started.
Pay attention so you can get big traps.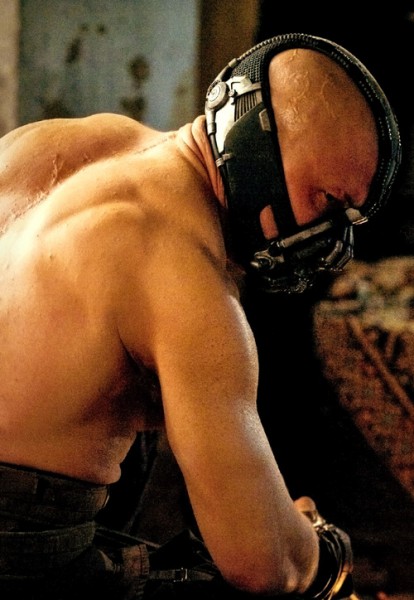 There are 5 cues we are going to use for the Deadlift. The first one is going to be "Stance." If you have been to one of Mark Rippetoe's seminars, all of this will seem really familiar to you. Walk up to the bar, then place your feet under the bar right where you tie your shoes (mid-foot). Your feet are also hip-width apart (inside of the smooth part of the bar). There should be a bit of distance between your shin and the bar. You aren't going to touch the bar with your shins at this point, simply because the bar will roll away from your mid-foot when you flex your knees and we don't want that.
The second cue is "Hands." From this point, you are going to take a grip on the bar right outside of your legs – just far enough away so as to not interfere on the way up. Now you are awkwardly leaning over showing all the boys your milkshake. Perfect.
The third cue is "Shins." WITHOUT rolling the bar in any fucking direction (so help me god if I see anyone do this I'll fucking find you) you are going to bring your shins to the bar. Let's look at that sentence again "You are going to bring your SHINS to the BAR." This "shins to bar" movement will set the knee angle for the pull off the floor. Lastly, with this "Shins" cue you are going to apple slight pressure into your elbows by opening your knees. This is just going to help you get your back into a better position.
The Fourth cue is "Squeeze." At this point, you're going to put your back into extension by squeezing your chest up. You should feel a wave of extension all the way down your back. You are squeezing as tightly as possible. Remember, you are about to pull a lot of weight off the floor. Your back is going to anchor down your hips so your hamstrings can do some work.
The very last thing you are going to do is actually pull the bar off the floor. This is real simple. Use the cue "Pull." You are going to smoothly pull the bar off the floor and stand all the way up. The way this works is that you are going to imagine driving your feet through the floor – almost as if you are pushing the floor away from you. As the bar begins to leave the floor, your knees constantly extend until locked at the top. Once you are at the top you are maintaining good extension and your chest is still up.
Now to visually put all that information together. Chris pulls 700+ here. It's pretty fucking textbook, besides some shaking, it's pretty god damn spot on.
Here are 2 more close-up pulls for you to watch. I really don't like linking this video because this was my worst meet and I don't like linking my own shit, but it's more for you guys to visually see the set-up and execution. It should be cue'd up to the Deadlift portion. If not, click to 1:31.

Feel free to comment with questions on anything or maybe I left something out. Thanks for reading.