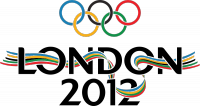 If you live in the U.S., then NBC will be your primary access to the Olympic games. Every single event will be live streamed on NBC's website, but you mast have the NBC channels as part of your cable package (and use your log-in with that provider to log-in to the live stream). If you are going to trust the illegal streams available, just know that their quality can widely vary.
Regardless if you are going to stream from NBC or not, you can see the entire schedule of what events are on each day at the NBC live stream schedule. You can see what events will be on any given day, but you can also select a specific sport and see what day and time it is on.
THIS MEANS THAT YOU SHOULDN'T ASK WHEN A SPECIFIC EVENT IS BECAUSE IT'S READILY AVAILABLE. We'll be posting about various events, especially weightlifting, on Facebook and Twitter. Some stories will show up on this website as well, but faster updates will be available on Twitter (the recent tweets can be seen on the left side bar). Next week will be busy (with raw nationals) so rely on the social media. There have already been some new updates that include Ryan Seacrest and Carson Daly being gigantic poons who don't lift.
If you live in the UK, or use a VPN software, you can stream the BBC coverage of the Olympics (I think it's free to do so). Australians and Canadians: feel free to submit local streaming choices in the comments and I'll add them here.