In this podcast episode, I interview American Olympic weightlifting coach Glenn Pendlay on the good and bad of USAW and American weightlifting. In this podcast you'll hear about:

– the role of the USAW
– how the USAW is funded
– why USAW doesn't get more funding
– what they can do to improve
– some ill-conceived impressions about the USAW and how American weightlifters train
– various strong American lifters
– how American and Chinese weightlifter selection compares
– how American weightlifters have to sacrifice for the sport
– Glenn's experience with international lifters and drug use
– what holds the US back
– general training methods Glenn employs
– what's the best way to improve weightlifting in the US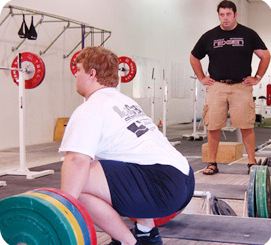 Muscle Driver USA
Pendlay.com
California Strength
There will be a live webcast of Pendlay's lifters training today. Be sure to check it out (link in comments).


Download Right click and "save target as"
53:32 long. Also available on iTunes.