"He was just an imposing physical presence"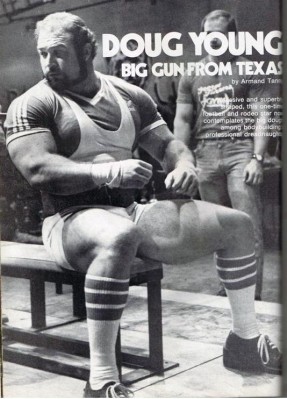 Today wraps up our week-long dedication to 70's Big co-captain Doug Young as well as the marker for his induction into the 70's Big Hall of Fame. The behemoth that is Doug Young is one of the most impressive men I've ever seen in pictures. It's a shame that he passed away a few years ago.

Our pal Mark Rippetoe saw Doug in person 29 years ago, and tells us the story in the following video:



Let us know what you think about Doug in the comments.