Just because I haven't mentioned it in a few days doesn't mean we aren't busy kicking cancer in the BALLS. THIS ISN'T A GAME. The 70's Big Movember team has 37 members and has raised $1,720 so far. That's under $50 a member, so we're gonna need a better effort out of our current and future members. If we all aim to get at least $100 each, then we'll plant a much more firm kick to cancer's balls.

70's Big Contest
Don't forget that I'm giving the team member that has raised the most doll hairs cash and money prizes. Currently Jacob Tspykin is dominating this contest so far, but we're only 9 days into November. Here is the top ten thus far: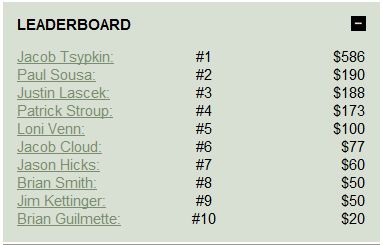 Anyone can join the 70's Big Movember Team.
Both guys and girls can join it. And no, you don't have to grow a mustache (although it helps). Guys are encouraged to grow facial hair or celebrate their beards, yet you don't HAVE to. If you're not joining the team and raising money on the account of having to grow facial hair, then it sounds like you like cancer. This is my formal invitation for all girls and guys that read this site to join the fundraising team — even if you only raise a few doll hairs, ever doll hair counts.

Steps:
Go to movember.com
Select country
Search 70's Big
Select the real official team and not the thieving impostor team
Post a social media message that says
I'm raising money with one of my favorite lifting sites, 70's Big. Help us kick cancer in the BALLS by donating: (post link to your profile here)
Jacob Cloud interviewed his friend Steve, a prostate cancer survivor and self proclaimed dirty old man. He explains how to prevent cancer, what to do when diagnosed, and sprinkles in profane comments throughout. Congrats to Steve for setting the example on how to kick cancer in the BALLS.
Watch until the end.



Edit: So what do you guys want to talk about in the comments?